We're looking ahead to new styles and innovations
Real talk: my favorite part of building First Peak is the design process. I love listening to families, understanding their needs, and seeking creative solutions to fill gaps in the market. I'm in awe of the incredible innovations happening in the world of textiles, where new eco-friendly, durable options keep becoming available. We aim to bring the world's best adventurewear to your family.
Here's what we have in the works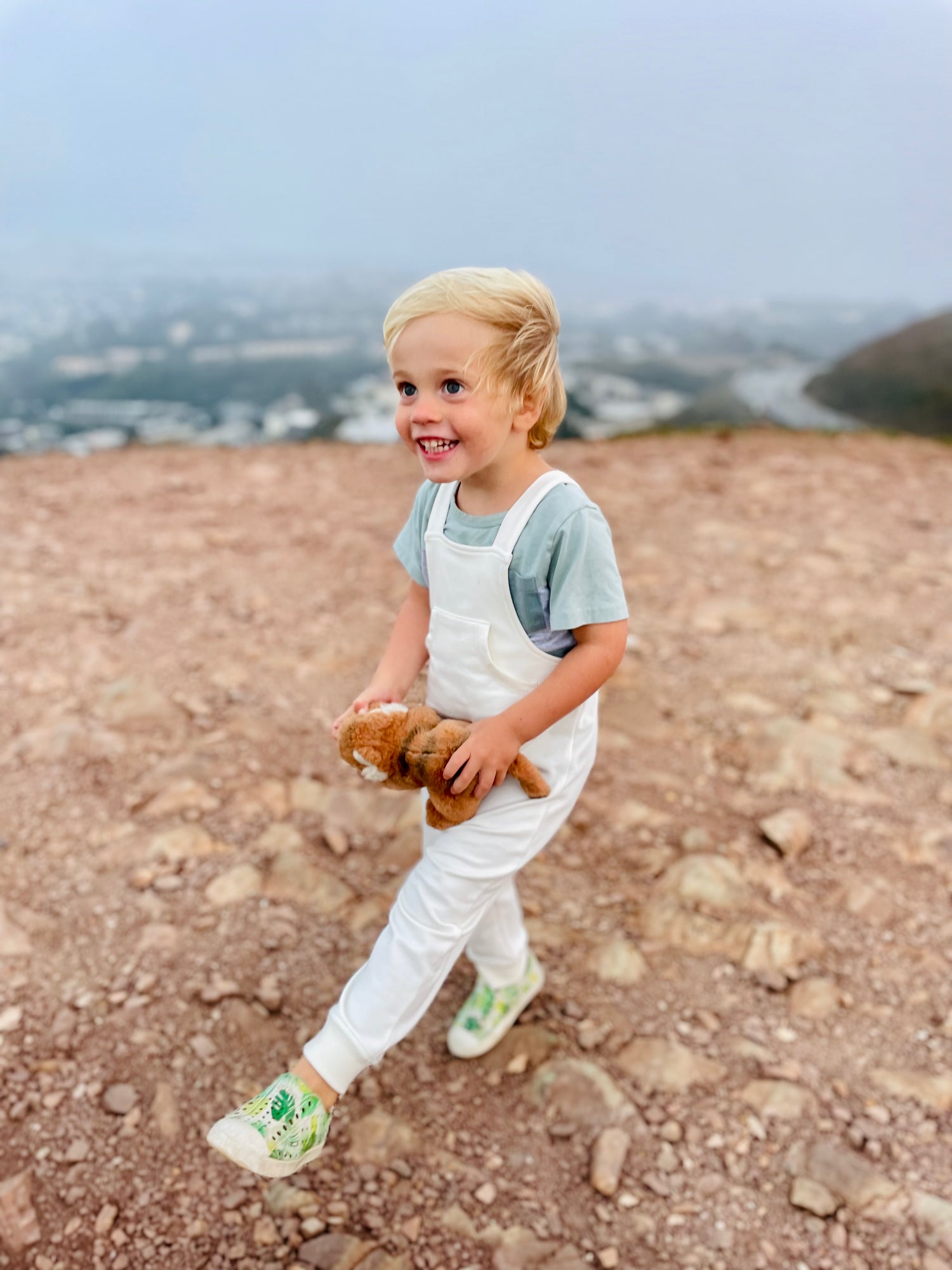 The utility overall
No snaps, clips, or fuss; all stretch and comfort. These overalls are made from sustainable Modal that's enhanced with gold. That makes for an insanely comfy, stretchy, durable fabric that also fights off odors and stains. Better yet, toddlers can get these up and down on their own!
⭐️ Interested? Fill out our 20-second input form.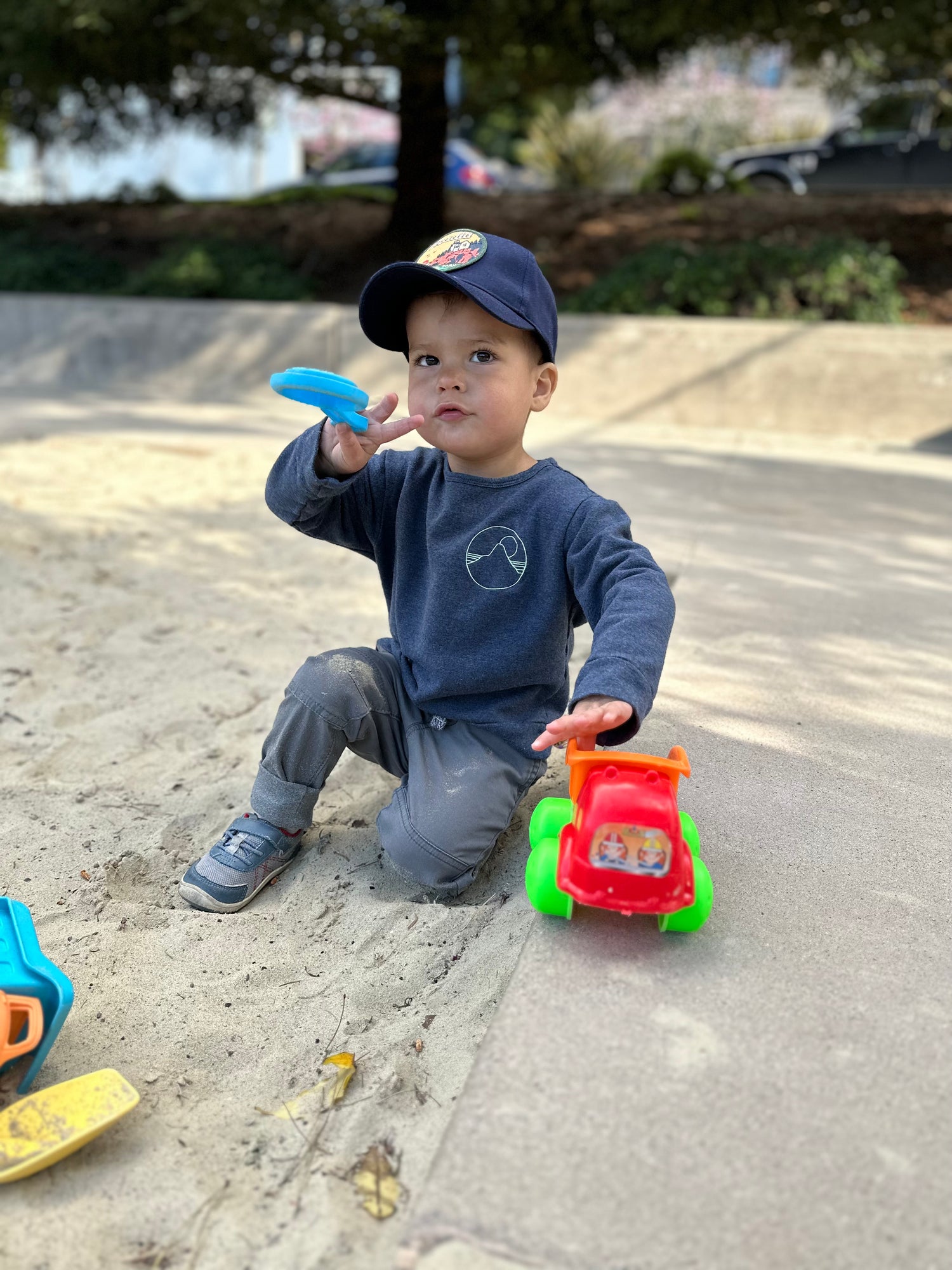 Second generation sweatshirts
Our All-Season Sweatshirts keep getting better! We updated our fabric to a more sustainable Modal that's faster drying and more stain resistant than our prior iteration. We also added a little extra length in the torso to keep tiny bellies covered, and introduced three new colors!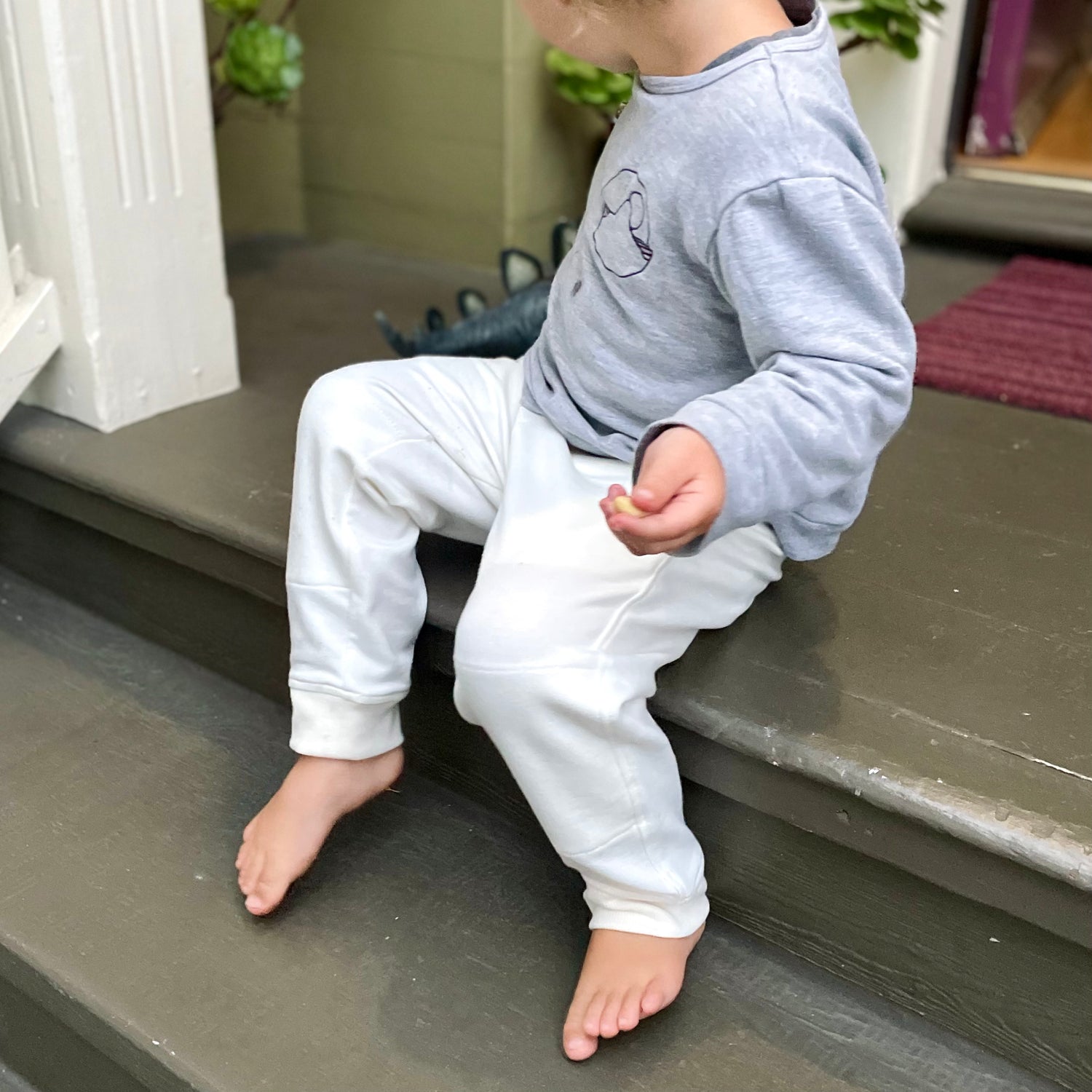 The do-it-all jogger
Our wish-list for the perfect toddler pants was thorough: we wanted real drawstrings, sturdy pockets, and reinforced knees. We craved a durable fabric that made hand-me-downs feel possible. When we couldn't find a solution on the market, we finally created our own.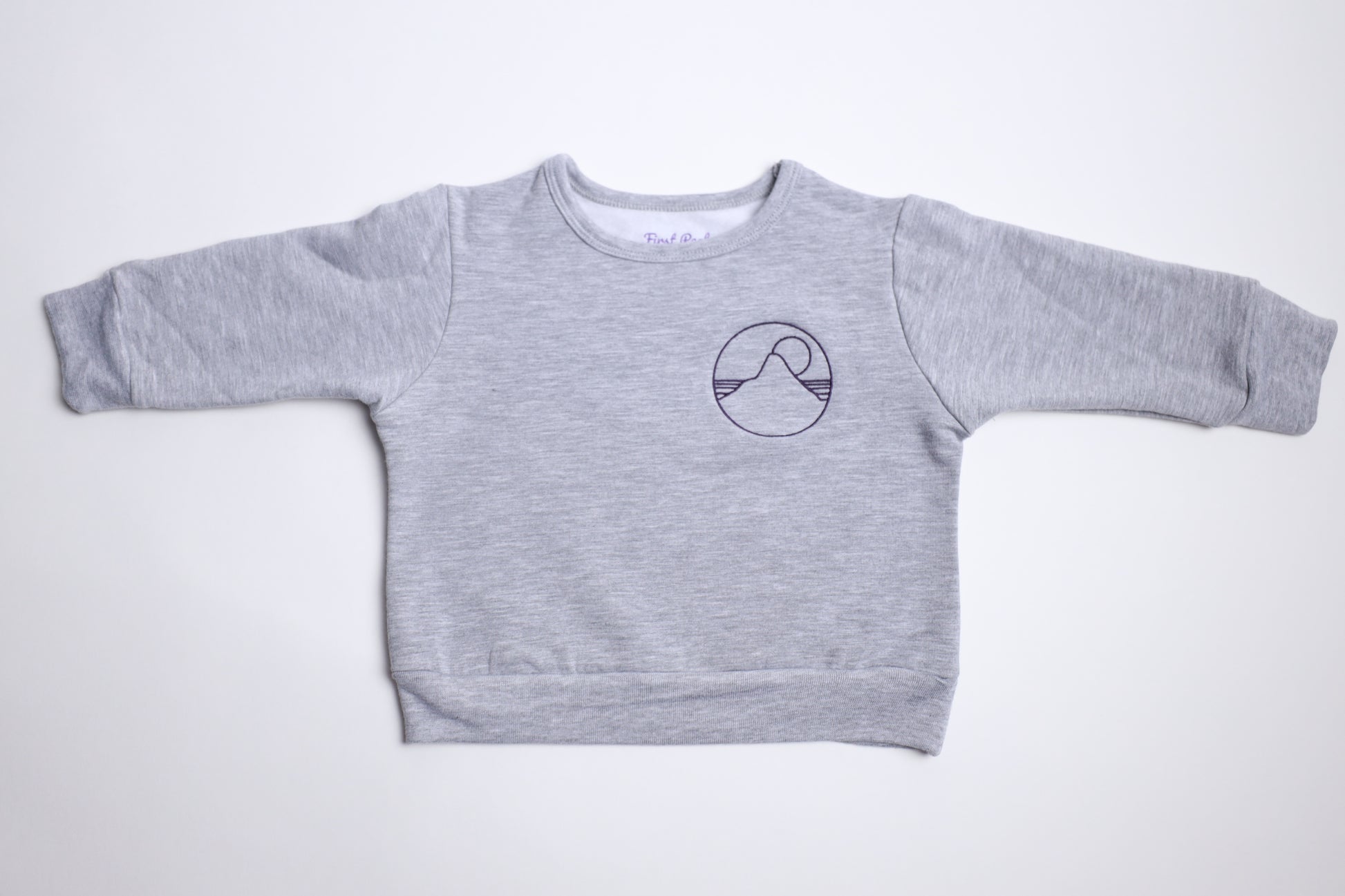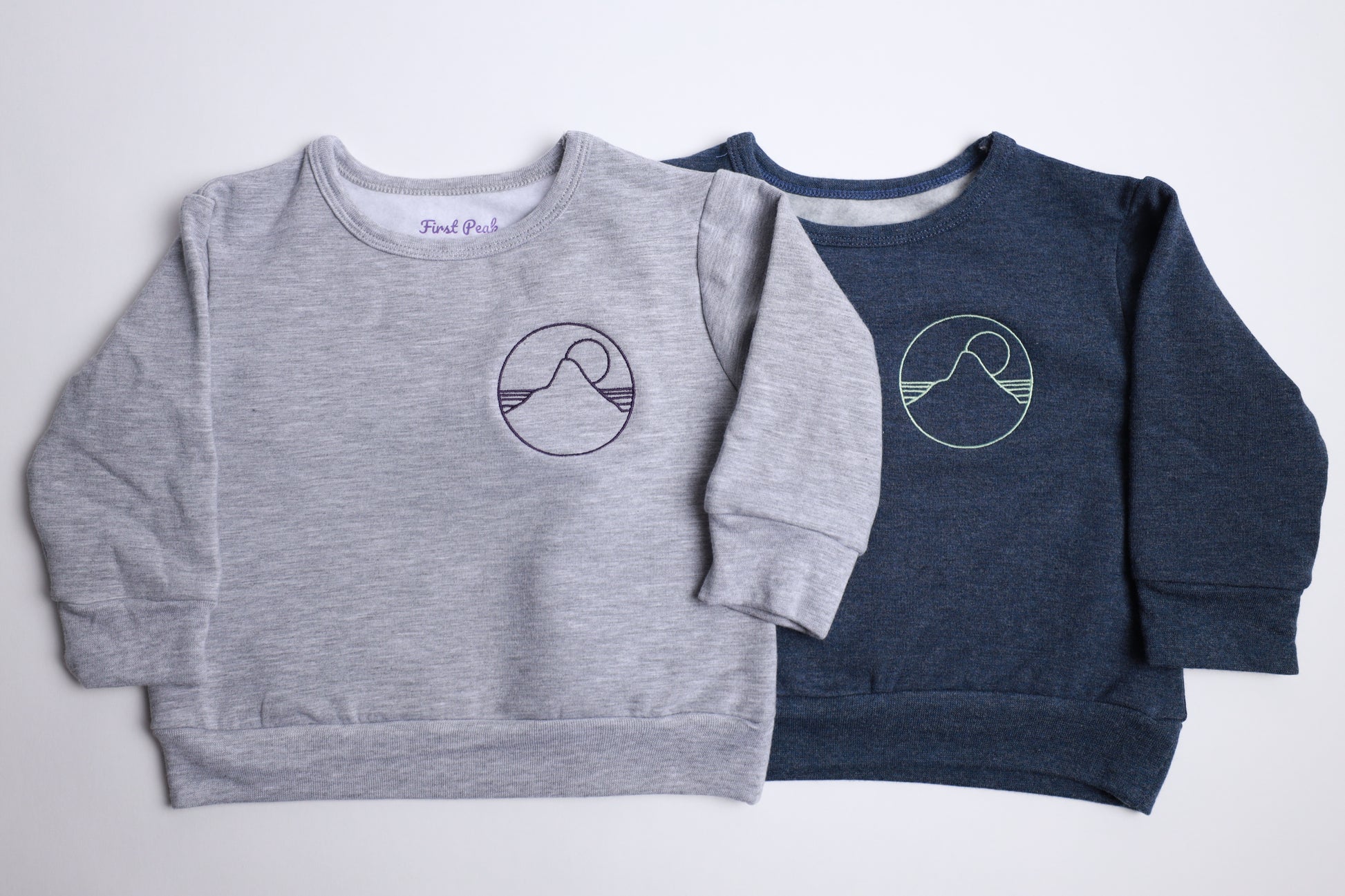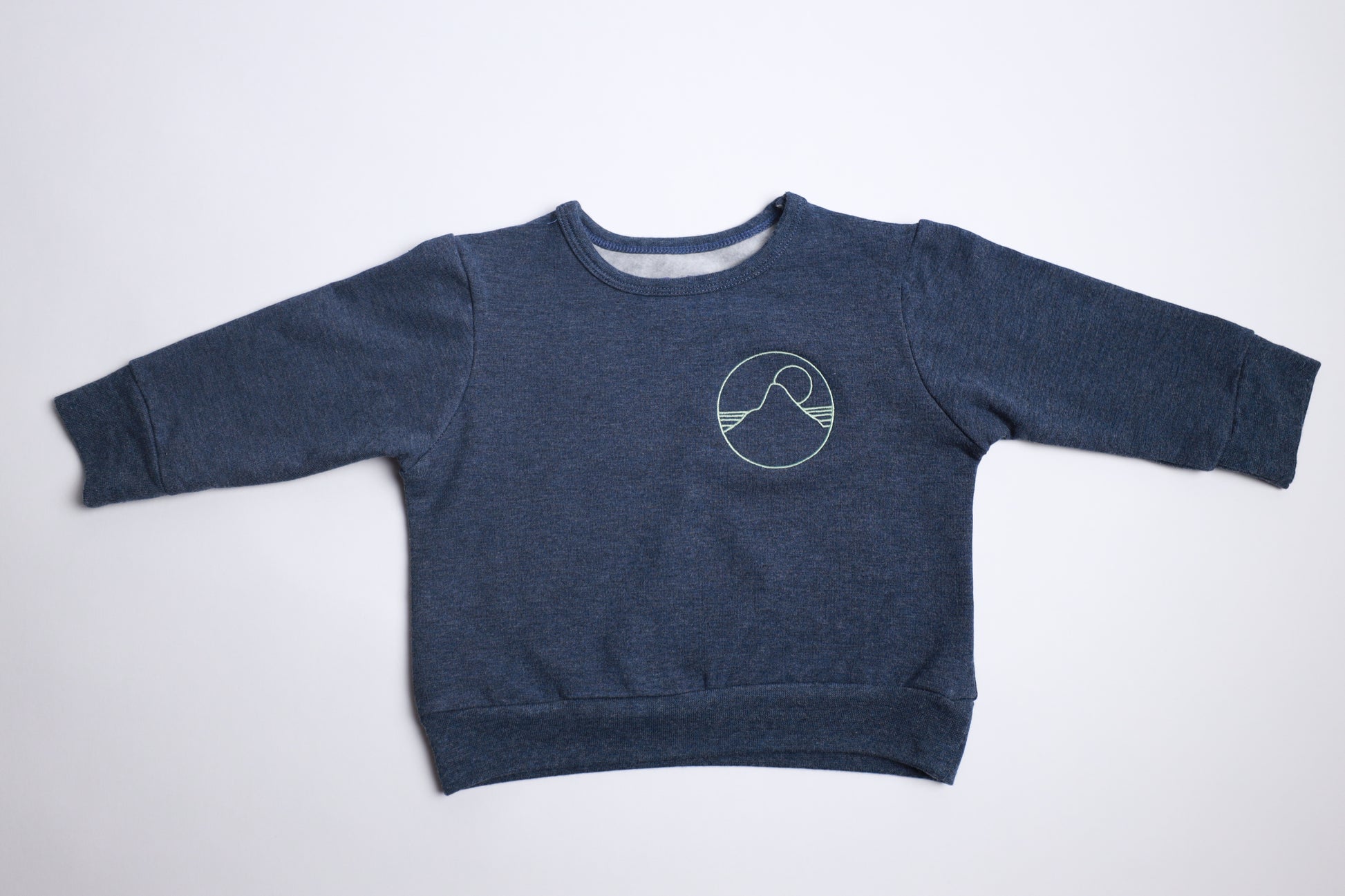 Excess All-Season Sweatshirts
Score a sweet deal on last season's sweatshirts! Only a few left in stock.
View full details