We're a mom-owned business excited to partner and share our story
First Peak was a business started from a place of need: the need for clothes that could stand up to my son's adventures! We're a young, growing brand, and are always open to partnering with organizations and publications that share our mission of making families more confident getting outside together
Key bullets on our business and products
Designed for adventure

First Peak clothes are odor-resistant, quick drying, sun-safe, and snuggly soft. They're designed to be tough enough for any adventure, and comfortable enough for every day

For babies and toddlers

We offer clothing in sizes ranging from 3 months to 4T. Our bodysuits and bibs are most popular among families with younger kids, and our short- and long-sleeve T-shirts are a hit with toddlers.

Sun Safety

Our fabrics have been UPF rated as 40-50+, providing "excellent protection" and blocking 99% of UVA and UVB rays. Our long sleeves are also extended with comfort-soft thumb holes to keep hands and wrists covered.

Environmentally sustainable

Our quick-drying, performance fabrics stay fresh through dribbles, spills, and sweat. That means fewer changes and fewer washes, and less energy and water used. We exclusively leverage sustainable and recycled materials.

Commitment to local production

All our fabrics are sourced and produced in the USA, and our cutting, sewing, dying, and finishing is all done in the San Francisco Bay Area. We're proud to be an SFMade member organization.

Quality That Lasts

Our clothes are built to withstand any adventure, countless times over. Our silver-infused fabrics will safely maintain their efficacy through over 100 washes, so these are made to be worn, and then passed down.
Are you a retailer interested in wholesale?
Our products are available for wholesale purchase on Faire. We'd be so grateful if you used our direct link below.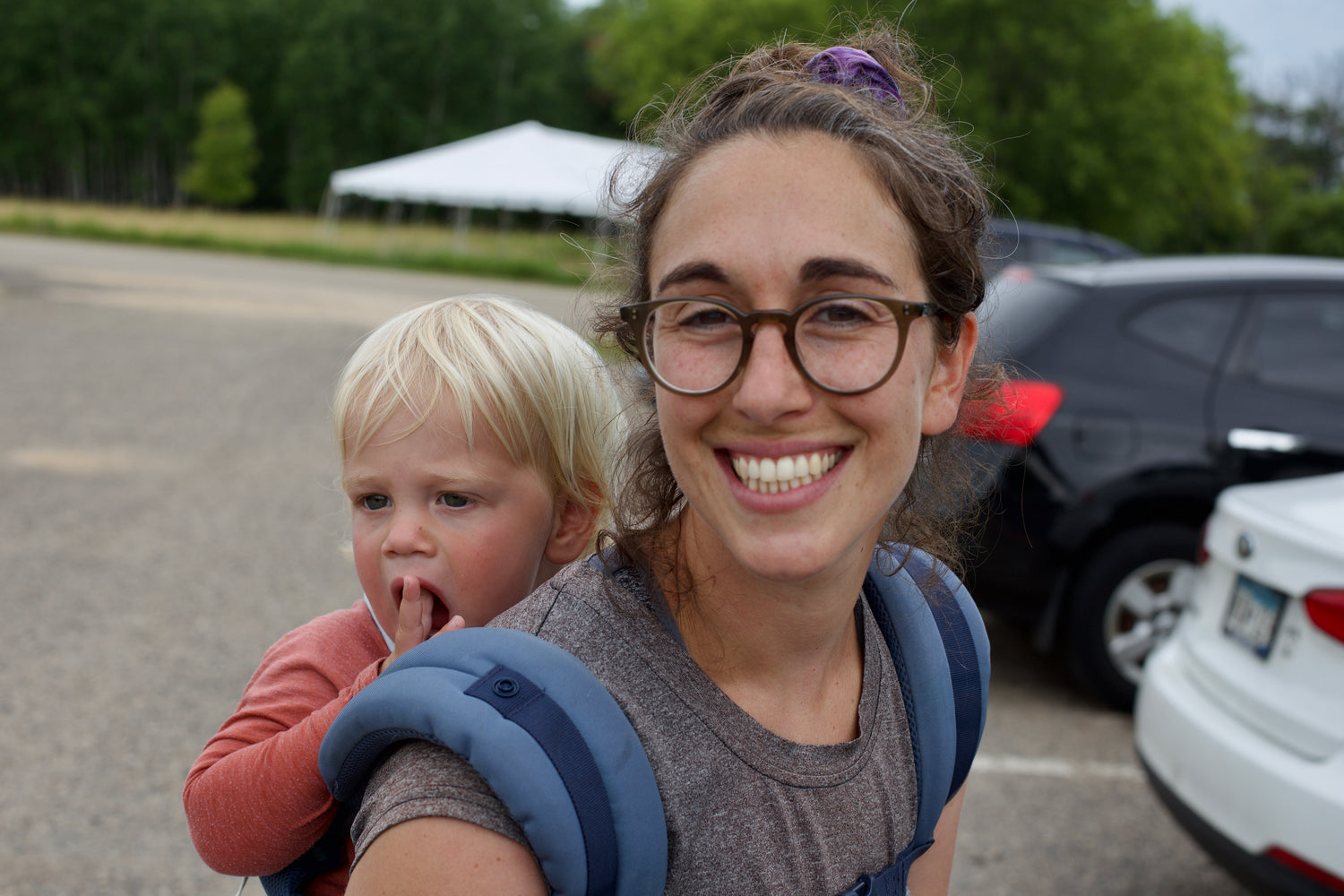 First Peak was founded by Jocelyn Newman, a mom and avid adventurer, who couldn't find quality, affordable clothes on the market that could stand up to her son's messes and excursions. She craved products that were tough yet soft, and made sustainably and locally, so she decided to create her own.
Partners and publications
Need more info?
Our fabrics, design, and mission make us unique! We believe that our clothes can remove stress and increase comfort, so that all families can reach their first, and many subseuqent, peaks together. Don't hesitate to reach out to learn more.